New Foods for Your Backyard Menu
We have a variety of new foods that will please your birds' palettes.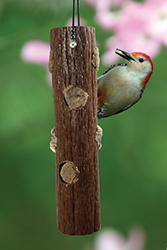 Suet & No-melt Dough Plugs
Offering suet at a backyard feeding station is a great way to attract a wide variety of insect-eating birds. Birds that eat suet will still find natural food sources such as insects, insect eggs and grubs to get a well-rounded diet.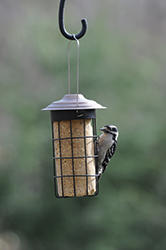 No-melt Suet Cylinders
Long-lasting and easy-to-use, our No-melt Suet Cylinders are an easy way to offer a high-energy, high-fat food to clinging and perching birds. Offer No-melt Suet when seasonal temperatures are above 95º F. Our No-melt Suet is rendered and refined to remove impurities that cause spoilage, and it's designed to withstand temperatures up to 130° F.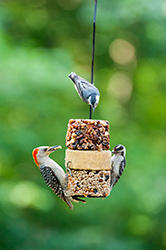 Stackables Seed Cylinders
Our Stackables are a smaller version of our popular Seed Cylinders. With several unique flavors to mix and match, Stackables allow you to offer more than one flavor at a time and cater to the preferences of the birds visiting your backyard feeding station.
Visit us soon. No one has a better selection of bird food than Wild Birds Unlimited. We'll make sure you have the food and feeders you need to attract a variety of birds to your backyard.